Public Notice Process for Liquor Sales Licence Applications
A liquor licence may be issued unless, pursuant to the Liquor Licence Act, it is found not to be in the public interest having regard to the needs and wishes of the residents.
The following infographic provides an overview of the public notice process: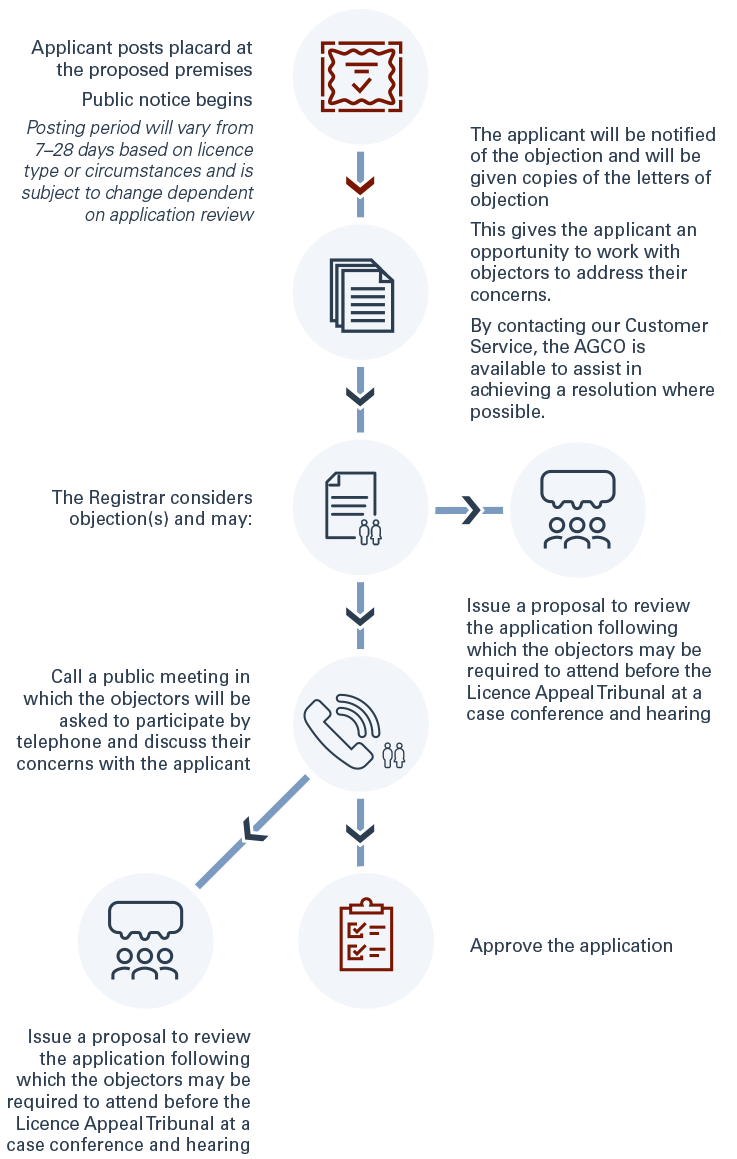 If you have concerns about a proposed licensed premises or an expansion of an existing licensed premises in your community for which a public notice has been posted, you may object to the application.
Formal objections can only be made via the iAGCO portal and must be received before the submission deadline.
The deadline is indicated on the objection notice posted at the premises applying for the licence, and can also be found through a search on the iAGCO online portal. The search tool can be used to view all current applications, or to narrow down a search by city, premises name, street name, or other criteria. Once you have found the application you are looking for in the search results, click on the "File Objection" button to submit the information required with your objection.
On the iAGCO portal, public users can now sign up to receive emails notifications when new applications in their area enter the public notice phase.  This feature is available where public notices are searched for in iAGCO.  Subscribers can specify the types of applications and/or the location in Ontario for which they wish to receive notification.
For more information see the Guide for Residents Objecting to a Liquor Sales Licence Application