Lalit Aggarwal – Toronto,
ON

(Chair)

Lalit Aggarwal joined the AGCO Board of Directors in June 2019. Lalit is President of Manor Park Holdings, a real estate development and operating company. Previously, Lalit was an investor for institutional fund management firms, such as H.I.G. European Capital Partners, Soros Fund Management, and Goldman Sachs. He is a past fellow of the C.D. Howe Institute and a former Director of both Bridgepoint Health and the Centre for the Commercialization of Regenerative Medicine. Lalit holds degrees from the University of Oxford and the University of Pennsylvania and is also a current Director of the Hospital for Sick Children Foundation and the Sterling Hall School.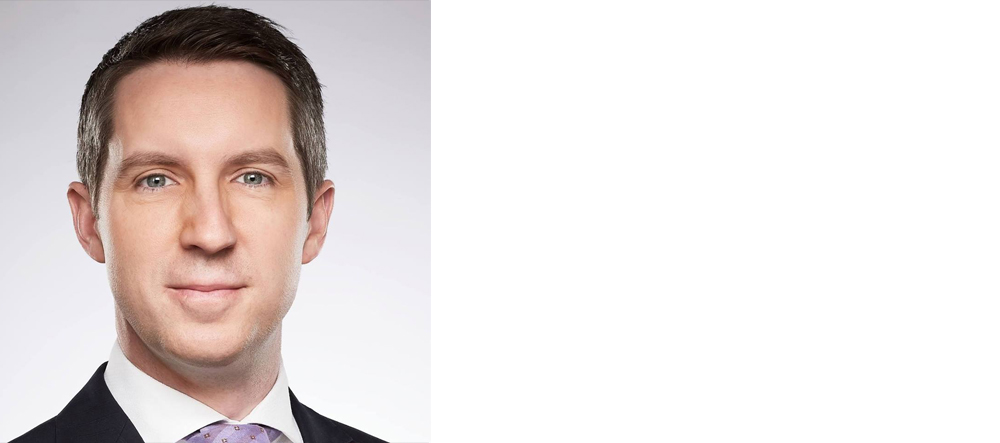 Dave Forestell – Toronto,
ON

(Vice-Chair)

Dave Forestell was appointed to the AGCO Board of Directors in December 2018. Mr. Forestell serves as Vice President, Office of the President and CEO, at a major bank. He has held senior positions in government and private sector. He worked overseas in Chile and Venezuela and speaks fluent Spanish. While in Chile, Mr. Forestell led corporate affairs and corporate social responsibility for several mining projects and served as Chair of a Joint Venture Board of Directors. He is currently serving as an at-large board member of the Canadian Council for the Americas. Mr. Forestell obtained his B.A. and LLB from Western University.

Eric Anthony Clear (Tony) Williams – Alton,
ON
Eric Anthony Clear (Tony) Williams was first appointed to the AGCO Board in 2015. He is a lawyer and was the Crown Attorney for the County of Dufferin for 22 years.  Mr. Williams is a member of the Law Society of Ontario and the Canadian Bar Association.  He was Senior Litigation Counsel for the Ontario Racing Commission from 2007 to 2012 and Vice Chair from 2013 to 2016.
Mr. Williams holds a LLB from Queen`s University and a Bachelor of Arts degree in Sociology and Psychology from York University.

Elmer Buchanan – Havelock,
ON
Elmer Buchanan was first appointed to the AGCO Board in 2015. Prior to that, Mr. Buchanan served as Ontario's Minster of Agriculture, Food and Rural Affairs from 1990 to 1995.  Before that, he spent 25 years as a secondary school Principal, Vice-Principal and teacher with the Hastings and Prince Edward District School Board.  In 2013, he was appointed Chair of the Board of the Ontario Racing Commission, where he drew on his past experiences as a farmer, a Consultant for the Ontario Horse Racing Industry Transition Panel, and a Vice-Chair of the Ontario Farm Products Marketing Commission.
Mr. Buchanan's community involvement includes serving as Chair of Celebrate Havelock, Director of the Havelock Chamber of Commerce, past Director of the Greater Peterborough Economic Development Corporation and past Director of the Hastings Children's Aid Society.  He holds a Bachelor of Arts degree from Queen's University and a Certificate from Peterborough Teacher's College.  He is the current Board Chair and Manager of the Havelock Farmers and Artisans Market.

Kam Va (Philip) Leong – Oakville,
ON
Philip Leong was appointed to the AGCO Board in January 2019. Mr. Leong is currently a Vice President and Director at Scotia Capital. Prior to this, Mr. Leong held senior positions in investments over the past 15 years, including senior positions with BMO Nesbit Burns and RBC DS. He has an extensive background in managing investment portfolios for clients from Canada and overseas.  He travels regularly to expand the Canadian market in the Asian Pacific and South America regions and was Canada's Asian Pacific Economic Cooperation Business Advisory Council representative from 2012 to 2015.
Mr. Leong is also a highly engaged and involved member of the Chinese community in Toronto and is currently a member of the Board of Governors of the Chinese Cultural Centre of Greater Toronto.

Cara Vaccarino - Toronto,
ON
Cara Vaccarino is currently the Chief Operating Officer of EHN Canada, the country's largest provider of specialized residential mental health and addiction services. She has completed graduate degrees in Clinical Social Work and Health Care Administration and worked as a Staff Research Associate at the University of California. Cara worked for over 12 years for Universal Health Services as Director of Business Development and later as Chief Operating Officer of a facility specializing in eating disorders, addiction and trauma. She has held leadership positions at the Centre for Addiction and Mental Health, and Trillium Health Partners, as the Director of Mental Health. Cara currently serves on the Board of Directors for the New Start Foundation, a national charity focused on addressing the need for affordable mental health and addiction programs for Canadian youth.

Doug McLarty - Ottawa,
ON
Doug McLarty is a Fellow Chartered Professional Accountant (FCPA, FCA) and Certified Financial Planner. Doug holds an ICD.D designation (Institute of Corporate Directors, Director) which represents a lifelong commitment to excellence in the boardroom. He is a Partner at MNP LLP, Canada's 5th largest public accounting and advisory services firm. Doug is currently the regional leader of the succession planning practice, counselling business families on succession planning and generational transfers. From 2012 to 2018, Doug was a Board Member at Hydro Ottawa, Chair of the Audit Committee and a member of the Strategic Initiatives Oversight Committee. From 2015 to 2017, he served as the Secretary-Treasurer at the Innovation Centre at Bayview Yards. Doug was also a Board Member and Chair of the Independent Accountants Financial Group Inc. from 2009 to 2014. Doug is currently the Chair of the Capital 2020 Task Force which strives to be the voice of community and business leaders, supporting the revitalization of the Nation's Capital.