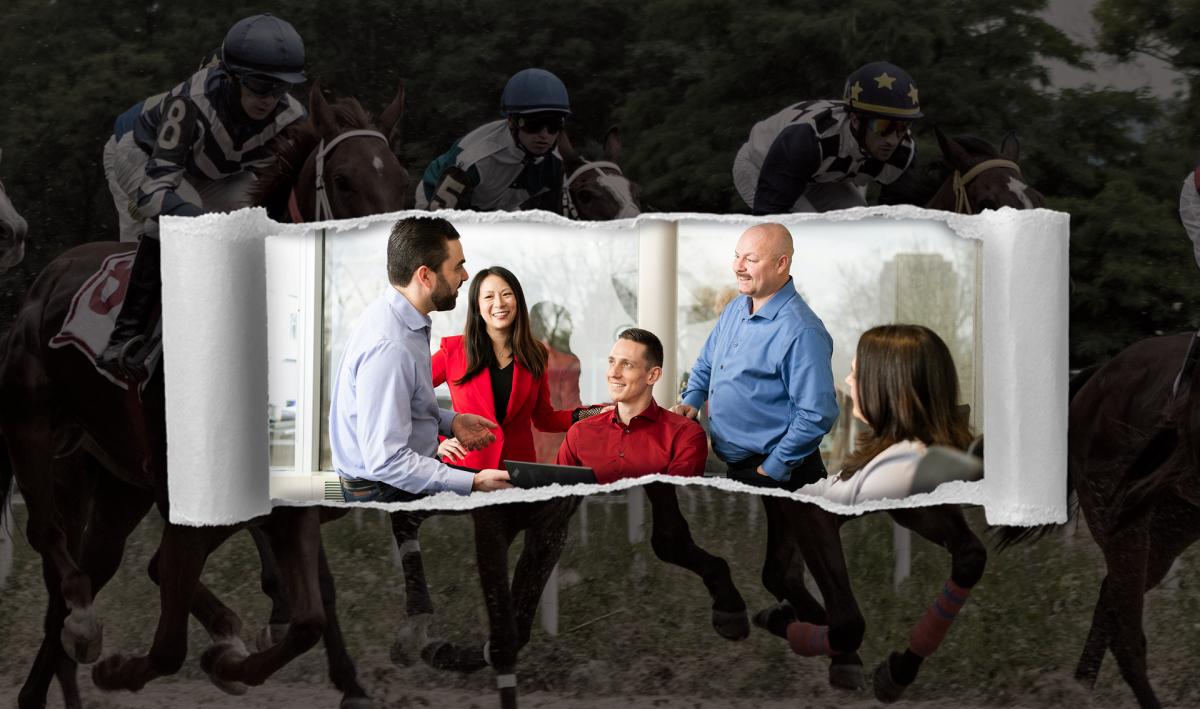 With a vision to be a world-class regulator that is innovative, proactive and socially responsible, the AGCO can offer you an exceptional work experience.
We offer a competitive compensation package, including a defined pension plan, and that's just the beginning.
Enjoy a Wealth of Benefits
Some of the benefits of working for us include:
An Employee and Family Assistance Program (

EFAP

)
Parental/maternity leave top-up
A broad Wellness Program, including mindful meditation and local fitness centre membership discounts
Flexible work arrangement programs
Paid Volunteer Time Off
Tuition reimbursements
A respectful, modern, innovative, and fun work environment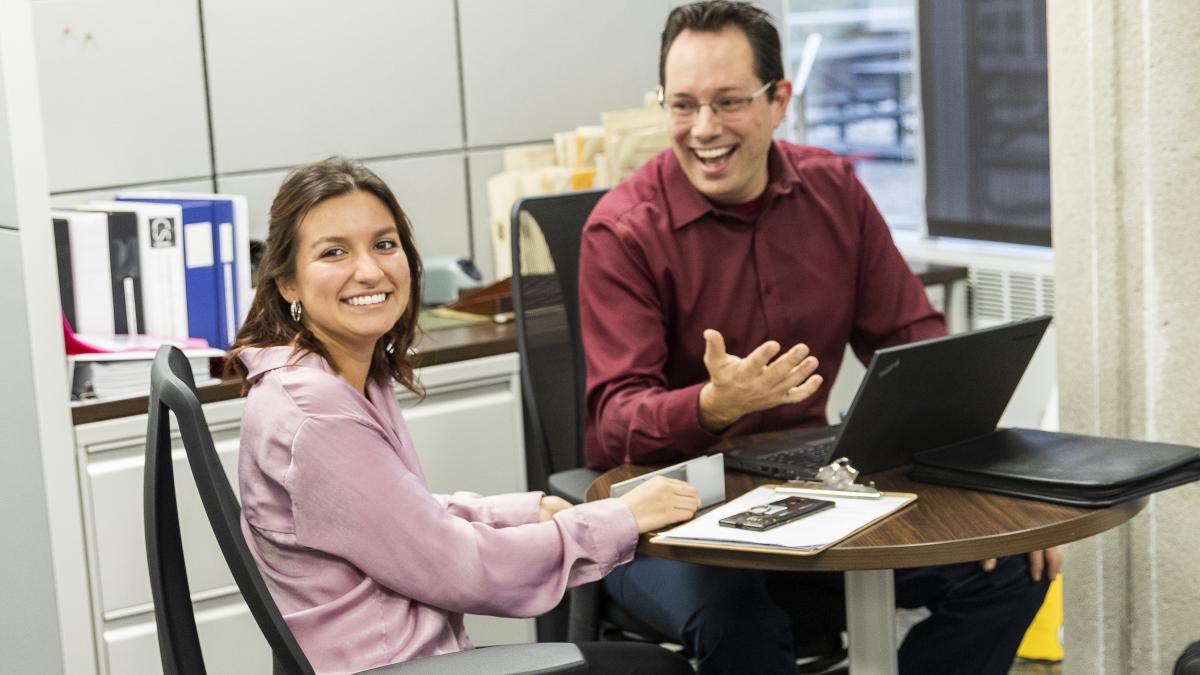 Be a Part of History
From navigating the new laws for the legalization of cannabis, to wine and beer being sold in grocery stores causing the biggest shake-up in the alcohol industry since prohibition, we have big things happening here.
As a modern regulator, committed to protecting Ontarians and ensuring their safety as they go about their daily lives, we are taking on a more educational role, to ensure businesses have the knowledge, support and tools they need to thrive while also serving the public interest.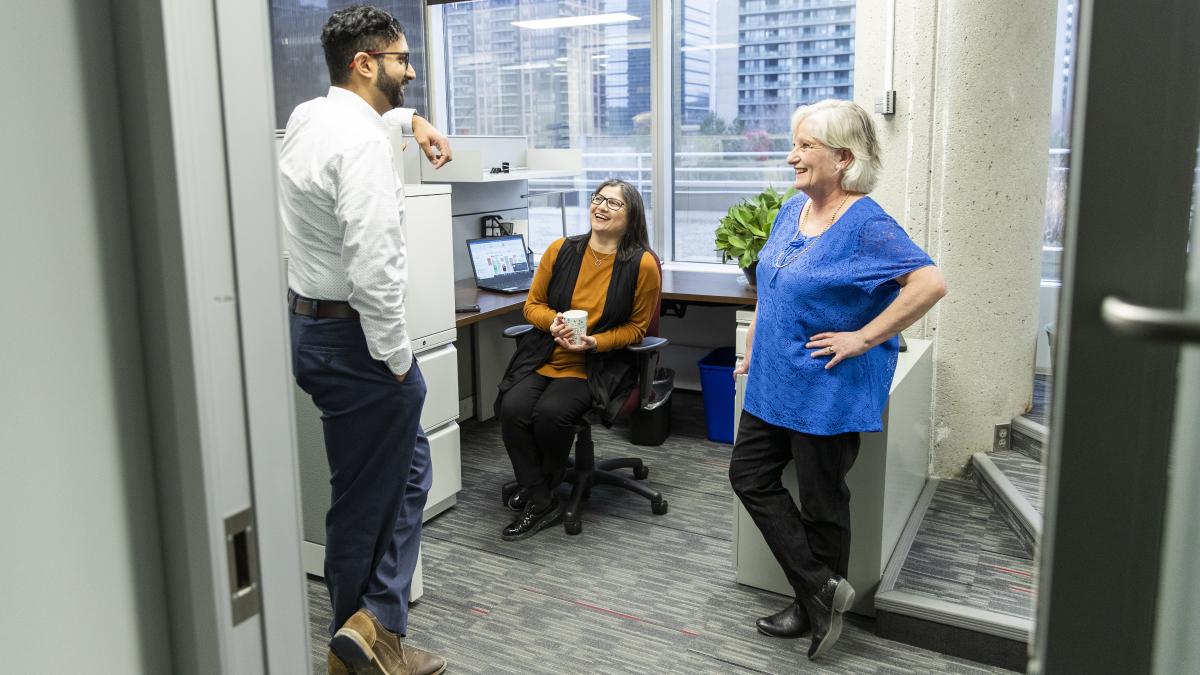 Leading the Way
Our customer-focused and approachable business practices are reflected in our work culture. Collaboration – within and between teams – is highly prized. Accessible and always ready to connect with, and hear from, employees, our executives regularly consult broad audiences across the organization to get ideas and input from all staff.
Created to ensure open communication during the pandemic, our virtual "Ask Us Anything" live sessions with our C-Suite give our staff the chance to ask questions, share concerns, provide feedback and get answers on the spot. When an immediate response is not possible, our executives take away this information to make sure appropriate action is taken.
Leadership also means offering robust training and tools such as our LifeSpeak wellness platform and LinkedIn Learning accounts. Through business coaching, mentoring, educational field experiences, job shadowing programs, secondments, formal education and Lunch and Learns, employees have many opportunities to learn and progress in their careers.
As a result, when looking for our future leaders, we look internally first. But we also seek out diverse and highly skilled external talent whose experiences, expertise and insights will complement our existing strengths, knowledge and leadership capabilities.
If the AGCO sounds like a place where you would like to work, check out our current job opportunities.
COVID

-19 and the

AGCO

Our response to the pandemic says a lot about our organization as a people-focused leader, and our emphasis on the safety and security of all our staff. In addition to the regular "Ask Us Anything" events with our C-Suite, we have implemented the following COVID-19 initiatives:
"Staying Connected" weekly electronic newsletters with information and pandemic-related support resources for staff, including profiles of staff who share their remote work/pandemic story
Centralized Intranet portal that houses all

COVID

-19 Resources and information for staff 
Staff-wide "Back 2 Business" focus group sessions enabling employees from across the

AGCO

to share their ideas of what the future of our workplace should look like, post-pandemic
Personal protective equipment training rolled out to all field and office staff who periodically need to visit the office